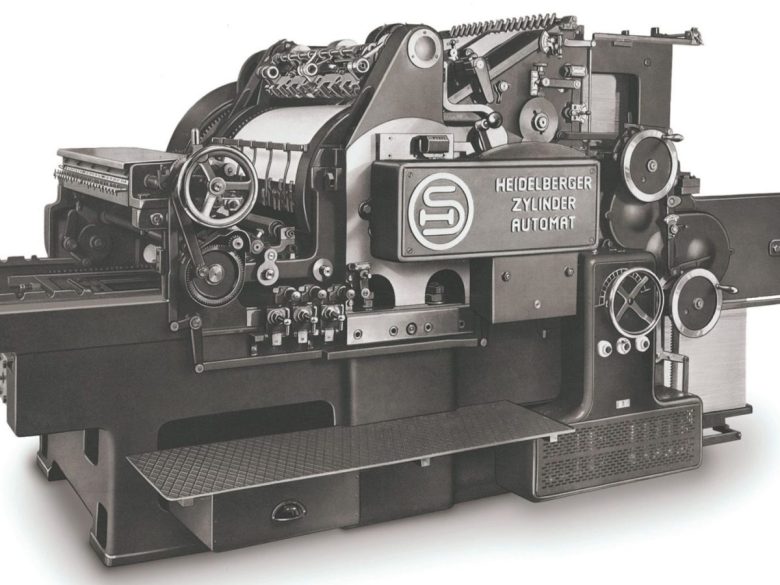 The Penrith Museum of Printing has achieved its crowdfunding target of $5,000, ahead of the 30 September deadline it set itself, in raising funds to relocate an antique Heidelberg press that was used to print Australia's last letterpress newspaper, the Don Dorrigo Gazette.
The Don Dorrigo Gazette, which was servicing the NSW mid-north coastal town of Dorrigo since the 1910s, recently ceased operation after running for more than 110 years because of the digital age taking over and mechanical failures.
The Heidelberg cylinder printing press used to print the Don Dorrigo Gazette was planned for relocation to the Penrith Museum of Printing, where it will continue to operate as a working press.
However, due to the high costs of decommissioning and relocating the 1939 Heidelberg cylinder letterpress machine, the museum set up a crowdfunding website with the help of Wide Format Online's Andy McCourt.
Now that the museum has achieved its crowdfunding target, it has proceeded with plans to relocate the machine.
"Space has been cleared at the Penrith Museum of Printing for this week's arrival of the Don Dorrigo Gazette's Heidelberg Zylinder Automat press. Our volunteers have been busy re-arranging the museum to accommodate the exciting new addition," the museum said in an update.
"Uplift to truck is happening today and we hope it will arrive in the museum tomorrow. An amazing weekend of donations from friends old and new, including a descendant of the Vincent family who started the Don Dorrigo Gazette in 1909, has allowed us to make this move.
"We'd like to say a huge thank you to all 40+ supporters – it's an amazing achievement that we had planned to take until the end of September to complete this but we're all but there already."
Some of the companies that contributed towards the cause include Bright Print Group, JDA Print Recruitment, Hopscotch Press, The Milldean Press and Maxam Printing.
Following the arrival of the machine at the museum, its passionate pressmen will be on the tools to strip the press down, add new rollers, clean and lubricate the machine, and replace any parts that look too worn.
The Penrith Museum of Printing added that any surplus from the $5,000 raised will go towards parts.
"This is a momentous occasion in Australian printing and we will continue to educate, entertain and preserve culture for many years to come."
Comment below to have your say on this story.
If you have a news story or tip-off, get in touch at editorial@sprinter.com.au.
Sign up to the Sprinter newsletter