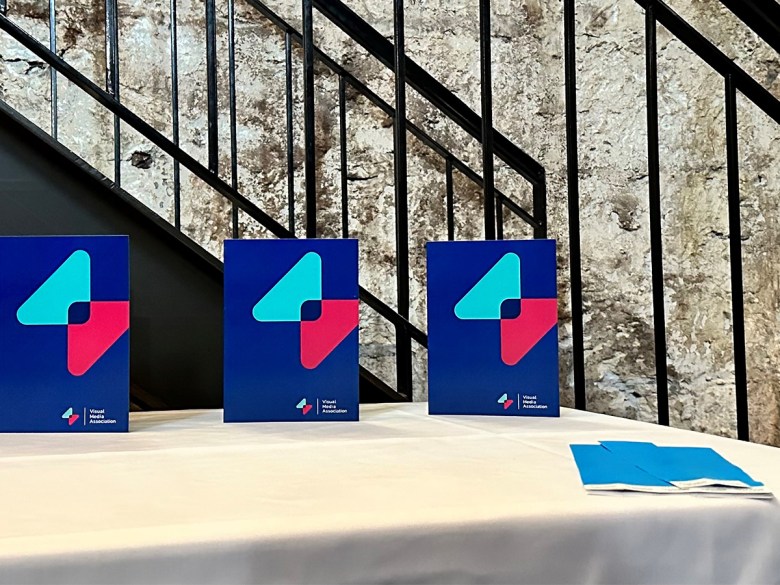 The Print & Visual Communication Association (PVCA) has reported over 15 per cent member's revenue and nearly 150 per cent total revenue increases during the recent 2022 Annual General Meeting and industry event in Perth.
PVCA honorary treasurer and The Lamson Group CEO Rodney Frost outlined the 2022 accounts were strong with impressive results in terms of revenue and profit.
"Despite the challenges post COVID, the former PVCA Board worked hard to maintain association stability in the first half of the year and the merged team with TRMC and PVCA Board executed the implementation of many improved services with a firm passion and commitment to a strong future for not only the association, but for the members of today and tomorrow," Frost said.
The association exceeded its financial targets, achieving a PVCA member revenue of $458,822, an increase of 15.13 per cent, and an operating budget surplus of $256,121.
PVCA carries a real estate portfolio worth $3.115 million, with three commercial properties. Newmarket, QLD, and Wayville, SA properties have achieved long-term lease agreements with commercial lease rates applied and stable tenancy, while the Mulgrave, VIC property is now in full repair and on the market for lease.
The November 2021 Burswood property sale achieved $1.132 million in cash after expenses, which had been held within the balance sheet from 2021 through to year end 2022.
On December 22, 2022 some of these monies and other cash reserves from the association were moved to fixed-term deposits of three and nine months to deliver a higher cash yield of 3.06 per cent and 3.55 per cent p.a. respectively, as the merged entity finalised strategic discussions with members and prepared for the 2023/2024 operating budget.
PVCA president and IVE Group CEO Matt Aitken said, "I am immensely proud to have led this transformation alongside the board, the executive, our supply partners, and key industry stakeholders. Together, we have moved beyond traditional print-centric language and positioning, recognising that our membership encompasses packaging, publishing, mail, warehouse and logistics, suppliers, and producers – all as one industry.
"We are an interrelated industry operating in synergy, united by the end products we create using ink, engineering, craft, skills, workflow solutions, and optimised distribution. Our new name is a stepping-stone in this journey, a representation of our commonality and our unique manufacturing status within the Australian economic landscape."
The evening session following the AGM, sponsored by Ricoh Australia, was focused on the strategic targets in the year ahead.
Ricoh Graphic Communications sales manager Mark Moro said, "Ricoh is immensely proud to be a dedicated supporter of the PVCA. It is the peak industry body of our customers, and a strong industry is important for all players – suppliers and producers alike.
"I thank Matt, Rodney, Kellie, and the team for their tireless work for the industry and Ricoh remain active and committed to the future projects and strategies that benefit our customers and prospective customers."
PVCA CEO Kellie Northwood added, "The past 12 months has seen a significant amount of work behind the scenes that has reflected well in the 2022 financial reporting and will continue to reflect well in the 2023 financials.
"Work that has included asset improvements, Valuable Heritage Retrieval project, operational expense review, revision of key supply arrangements and assessment of activities to ensure alignment to the focus areas and needs members have called for."
The key focus areas of the association include industry-specific workplace relations advice and legal services, skills and training revitalisation, industry collaboration and networking, access to industry-specific standards and ESG programs and better business tools programs.
"Our over-arching aim is to ensure each, and every member business is more successful through their membership with PVCA, whilst maintaining our commitment to the industry through advocacy and representation on all levels of government, education, and regulation.
"I look forward to the challenge ahead and now that we have completed the merger and the back-end operational projects we can begin releasing some much-needed projects for our members. Further it would be remiss of me not to thank Matt, Rodney, and the broader board for their voluntary and extensive support through the process.
"To the PVCA team and key supply partners, without your hard work we would not be in the position we are in today. To the members, your loyalty and commitment to the industry and association is a testament to you all and I commit to delivering what we say we will."
The Annual Report 2022 can be found on the PVCA website.
Comment below to have your say on this story.
If you have a news story or tip-off, get in touch at editorial@sprinter.com.au.
Sign up to the Sprinter newsletter