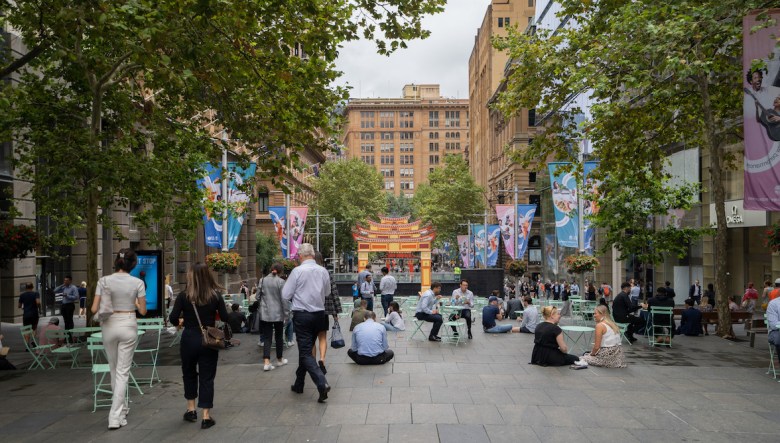 A recent report by JCDecaux has indicated that roadside large format audiences have increased by 18 per cent (to 82 per cent) since pre-COVID levels.
The findings were one of others in its exclusive audience mobility data, in partnership with Adsquare, which shows the movements of 3.6 million smartphone users around Australia.
JCDecaux has worked with mobile-first global data partner Adsquare since February 2020 to deploy the 'Audience Mobility Impact Monitor' that has found that audiences across Australia are generally bouncing back.
By geofencing all of JCDecaux's sign locations, the Out-of-Home provider generates a weekly audience mobility update to understand what is going on across its network.
In addition to the roadside large format numbers, the data has shown that suburban street furniture signage are at 80 per cent, up from 60per cent pre-COVID.
It also showed that rail environment audiences are now at 64 per cent, a 36 per cent increase since pre-COVID.
The Adsquare audience data is reported for all JCDecaux signs across Australia, with the exclusion of airport signs.
"For JCDecaux, understanding the city-shaping impacts of the pandemic and temporarily displaced audience behaviours has been critical to ensuring we continue delivering advertisers the highest levels of quality audience impact for their Out-of-Home campaigns," JCDecaux chief marketing officer Essie Wake said.
"How and where we travel, shop, spend our leisure time and access services have all adjusted. The infrastructure we use and rely on may have temporarily shifted too, but the numbers show that JCDecaux's audiences are strengthening by the day – Australians are back on the roads and returning to workplaces too."
For example, according to the report, Adelaide's snap lockdown (from 19 to 24 November 2020) saw 96 per cent of audiences return to the level of the week prior once lifted; and 100 per cent by the following week.
Perth's snap lockdown (from 31 January to 5 February 2021) saw 92 per cent of audiences return to the level of the week prior once lifted, with JCDecaux anticipating that its next data release will show an almost 100 per cent return, based on the Adelaide precedent.
JCDecaux general manager of sales, Oliver Newton, said, "Through speed to market and greater flexibility, our products and offerings have been enhanced and adapted to meet today's circumstances and we know JCDecaux remains the highest quality platform to reach audiences at scale.
"Our advertiser partners recognise the role JCDecaux plays in supporting Australia's ongoing economic recovery. We are fortunately better placed than most markets around the world and this is definitely reflected in Australian Out-of-Home advertiser confidence returning."
Comment below to have your say on this story.
If you have a news story or tip-off, get in touch at editorial@sprinter.com.au.
Sign up to the Sprinter newsletter