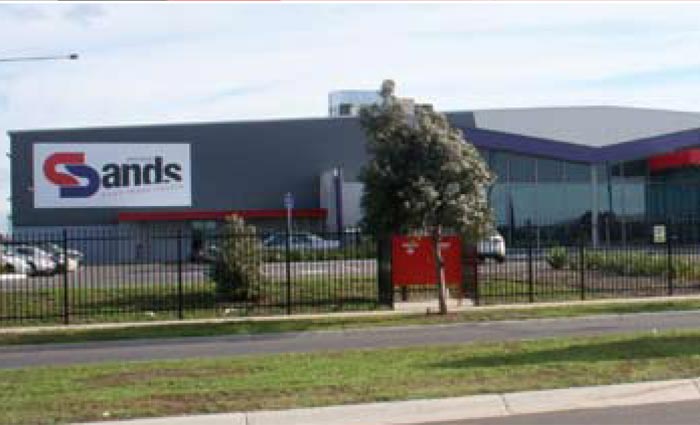 The Melbourne-based print company, which is a trading name of Altshul Printers Pty Ltd, appointed Stirling Horne, Petr Vrsecky and Glenn Franklin from Lawler Draper Dillon as voluntary administrators on 4 April 2012.
Horne told ProPrint that the company would continue to be traded as a going concern as the administrators conducted as "aggressive" search for a willing buyer.
He said Sands' major asset was its "extremely good customer list".
"We have had some offers in relation to those customer lists so hopefully they can segue into a substantial offer for the whole entity. That's how we are proceeding."
Beyond looking for buyers, the administrators have moved to reassure Sands Print's customers and suppliers.
"We are conveying to major customers that… we will be able to complete any orders," said Horne.
Horne said that Sands had faced difficulties with supply over recent months, but stressed that suppliers could find comfort in the administration.
"Clearly while the company is in administration, the suppliers and anyone dealing the company have the assurance that the situation is underwritten. The liability falls with the administrator."
He said the administrators had already spoken with major suppliers to secure continuous supply.
Horne blamed the company's failure on the difficult offset printing market, a fall in revenue and its relocation around three years ago.
"The move into a new premises proved to be an expensive exercise," he said.
"There's no doubt this company could handle a significant increase in revenue without causing any issue with handling it. The factory's capacity could be significantly higher than what they are doing at present."
Horne also said Sands had been unable to pass on cost increases over recent years. "When you are dealing with major clients, they are pushing down on price so I think that has been the problem."
It is thought Sands Print was doing a lot of work for print brokers.
Horne said early investigations showed the company owes about $2.5 million to around 140 unsecured creditors, while the bank holds a secured debt of $2.5 million. Employee entitlements total $1 million, he added.
He called the administrator "an anxious seller", and said there were already a number of potential bidders.
Sands Print had been looking for merger and acquisition partners since late last year, but those negotiations had not converted into any firm offers.
"The company has not been able to trade properly for recent months and had been seeking merger opportunities or investment opportunities for the last months of last year and the early months of this year," said Horne.
"It was only a result of those talks not bearing fruit the company had to face up to the issue."
Horne said the company employed 85-90 staff, who were all being kept employed for the time being. However, industry sources told ProPrint the headcount might be closer to 60.
ProPrint has spoken to employees of Sands Print Group in recent weeks, who said the company made voluntary retrenchments a year ago and had not been replacing departing staff.
"At our peak, we ran three shifts and 100 people but now we are down to two shifts and haven't replaced a dozen people who have left through natural attrition," said one employee.
Sands Print managing director Mannie Stub did not return ProPrint's calls.
Comment below to have your say on this story.
If you have a news story or tip-off, get in touch at editorial@sprinter.com.au.
Sign up to the Sprinter newsletter