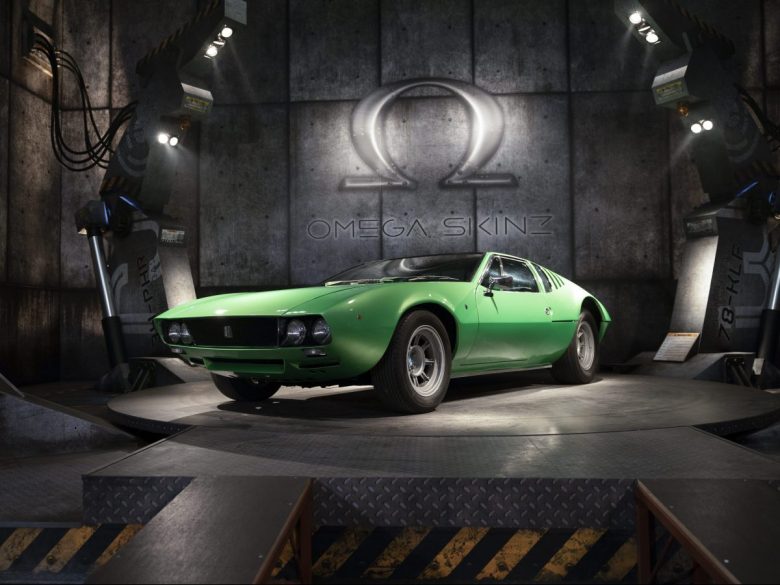 Spandex Australia has launched a European produced automotive film solution, Omega Skinz, aiming to offer flexibility and superior quality car wrapping films.
Through meticulously curated colour collections, Omega Skinz offers a very soft and flexible self-adhesive cast film that provides conformability, along with its multi-layered construction, providing depth of colour with auto-like paint finish.
Omega Skinz film becomes incredibly pliable when heated to temperatures between 40 and 50 degrees Celsius, enabling effortless application coupled with outstanding stability.
Omega Skinz is said to be engineered to deliver optimum performance even in the most demanding outdoor conditions.
The colours are divided into three uniquely profound colour categories consisting of Uni, Extraordinary and Sophisticated, whereby their colour names are a collection of hues. Some of the exotic names include Angel Dust, Vortex Orange, Toxic Swamp, Mean Green Racing Machine and Moon Halo.
Omega Skinz offers a collection of not only coloured film but printable film options too. The specially developed printable films present an ink absorption for enhanced colour depth. The metallic pigments remain visible through the print whether it's a custom creation or a commercial print on a company vehicle.
"The automotive category has become one of the most rewarding for our customers in the last decade, particularly the re-styling segment, as it has grown faster than any other segment," Spandex Australia managing director Ben McCauley said.
"On this journey, many of us have learnt together, bringing the global automotive innovations and expertise to the Australian market, that have enabled personalisation, branding and re-styling to reach all parts of Australia.
"We are excited to bring this amazing offering to our customers and continue our path in leading our local industry, through the highest quality products that complement the wrapping craftsmanship."
Omega Skinz is manufactured by Grafityp Self-adhesive Products N.V and SOTT International B.V. at the Grafityp factory in Belgium.
The collaborative efforts of these two companies have resulted in a product that combines Grafityp's manufacturing expertise and quality control with SOTT's innovation, marketing skill, and creativity.
Omega Skinz car wrapping film is available from Spandex Asia-Pacific for car wrappers and industry professionals.
Comment below to have your say on this story.
If you have a news story or tip-off, get in touch at editorial@sprinter.com.au.
Sign up to the Sprinter newsletter