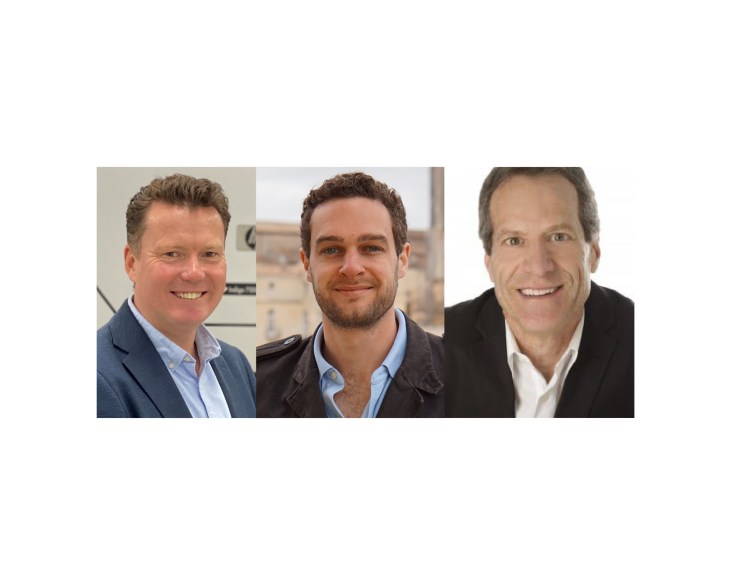 This article was first published in the November 2020 issue of AP
Consumers are wanting print to be more engaging, with the increase of omni-channel communications, it's more important than ever that the printed piece plays a major role to engage with consumers in a targeted, meaningful and measurable ways.
This enables businesses to pivot from traditional markets and bring greater value to what was once a static piece, according to HP Indigo Australia country manager Craig Walmsley.
HP's Indigo portfolio is focused on three main market segments, which includes:
Commercial – which includes the introduction of the new HP Indigo 100K Digital Press, a 6000 impression per hour B2 four-colour unit along with the HP Indigo 15K and HP Indigo 7K Digital Presses
Labels & flexible packaging – which includes the HP Indigo 25K and 6K Digital Presses
Packaging – which includes the HP Indigo 35K Digital Press
"The HP Indigo market in Australia is extensive. If you look across those market segments, we're by far the market leader in the industry, mainly driven by flexibility of the product portfolio," Walmsley said.
"We are making presses as productive as possible through automation, with less input and waste. The new HP Indigo 100K Digital Press, for example, drives up to 50 per cent more productivity."
Labels and packaging has been a significant growth area for the business over the last few years, with Walmsley mentioning that the business has been able to build new market segments in flexible packaging and high value labels applications.
"We are constantly striving to meet the needs of the market; our clients are looking to ultimately differentiate and diversify their product offerings. So, what HP Indigo does, which is unique, is being able to cater for that existing commodity-type work but also allow them to move into different segments and adding value to speciality applications to make it more engaging," he said.
This is achieved through a combination of the ink portfolio with the special effects and additional features such as security."
Walmsley identified how the newest HP Indigo technology has transformed operations for a local business.
Queensland-based Allclear Print + Signs has been a long-time user of HP Indigo technology and recently installed the first HP Indigo 12000 HD B2 Digital Press in Australia. The press superseded an HP Indigo 10000 that the business ran for about seven years.
"They've been using HP Indigo technology since 2012. They've now got a B2 high-definition press, which allows them to differentiate and continue on their quality journey," Walmsley said.
"They've been able to offer more than just a four-colour printed piece – with the HD technology, they've been able to lift the quality and feel of that document."
The presses were supplied by HP's local distributor Currie Group.
Walmsley said Currie Group has been instrumental in HP Indigo's reach into Australia and that the company has supported and educated clients on the HP Indigo platform.
"Currie Group is our exclusive channel partner for HP Indigo and it is one of the oldest and strongest channel partners of HP Indigo has globally. The business' experience comes into offering end-to-end solutions and it's been a fantastic partnership," he said.
Walmsley added that worldwide user group Dscoop also plays a role in bringing together the HP Indigo network – especially on a global scale.
"Dscoop is a genuine user group that has over 8000 members around the world that allows them to connect and collaborate through virtual conversations and get insights into what's happening on a global level and take that to a local level," he said.
In terms of moving forward as an industry, Walmsley advised that businesses need to evolve from being in the commodity space to expanding their reach into value added applications and diversify where possible, We are seeing traditional commercial printers move into packaging, labels and in some cases flexible packaging which is exciting to witness the journey and evolution.
"We're an industry that goes through constant transformation and change is the only constant," he added.
Focus on software
But not only is hardware important in a business' future direction, software too plays a crucial role. HP has concentrated on press knowledge with PrintOS, which allows the print manager to understand the, its consumables lifespan, and productivity of the press, which in turn helps the production environment.
With advancements in automation, HP has also taken it a step further by using the same software to educate an operator, salesperson, and the like take the data to market to make print more engaging and unique.
HP solutions manager Daniel Blau said HP has been focusing on workflow solutions that automate processes as much as possible with digital printing.
"We're giving customers tools to access their presses, workflows, and work processes to automate as many tasks as they can, and PrintOS is the main driver behind that. Digital printing is all about volume where possible and we want to enable printers to be able to handle those volumes easily," he said.
Site Flow is the main end-to-end workflow product for HP under the PrintOS banner and HP Solutions APJ sales manager Joshua Symington said the solution works in modern-day businesses that want to handle increasing short-run volumes but, with a focus on personalised products.
"A major benefit of this technology is that it is cloud-based, running on Amazon Web Services (AWS), which means you get access to massive scale. You just can't get that with locally-owned and built products, without huge expense on server farms," Symington said.
"With Site Flow the PSP also doesn't need as much development capability as they may have needed in the past."
Blau said digital workflow is a key factor in almost any business' model today and the print industry is no different.
"Almost every industry is being transformed and printing is heading down that path as well. The truly successful PSPs of the future will be those who win market share, and a lot of that market share is going to become digital, if it isn't already," he said.
"The ones who survive are also going to be the PSPs who deal with specific, rich applications."
Symington said shifts in consumer buying patterns and print buying habits has resulted in the rise of personalisation and on-demand printing.
"There is now a shift in the types of print being consumed and with that, a massive increase in the volume of jobs. So, PSPs need to be able to handle that and respond to brands needs very quickly in today's market," he mentioned.
"So, targeting and personalisation is key for a customer, as is a move from the print and distribute model to distribute and print model. Digital print is key to this, allowing jobs to be routed to printers around the world, knowing the quality will be consistent and printed as close to the end consumer as possible, which is important from an environmental standpoint."
According to Blau, there are a few steps involved in print getting into digital transformation, which include:
Smart, latest equipment that can communicate in a variety of ways such as passing on information and providing feedback
Software and workflows that are integrated in order to be able to maximise efficiencies between them
As close to 'zero touch' as possible, which involves the use of automated systems for maximum throughput.
"For print to be ganged and batched and printed on a specific day, an automated and efficient workflow system is necessary. It knows exactly how many jobs are coming in on any given day into a press and then makes it ready for finishing," he said.
"This goes all the way to shipping – so the process is automated from beginning to the end."
Symington said there needs to be more integration of workflow systems into local print businesses as some Australian PSPs maintain their own in-house systems. He also finds that there is an exciting future for PSPs in labels and packaging, with personalisation still in its infancy and mentioned that it provides opportunities for those in the long-run offset or short-run digital spaces to consolidate their workflows.
"One of our PSPs in the UK is working with Kellogg's to create personalised cereal boxes. This isn't your ordinary cereal boxes that you find in store – these have your picture on it and some personal information, and they get delivered to your door. So, you can imagine that when people order these online, the data needs to flow somewhere for the printer," he said.
"They have managed that through Site Flow, where work gets automatically batched together and imposed in the cloud. It is then printed and barcoded before getting sent out. We've only scratched the surface on what this technology enables in future for brands to be able to connect with consumers, and PSPs form a crucial component in this mix."
Blau added that the industry has reached an inflection point where the PSP needs to be accessible 24×7 with capabilities to provide integrated online services.
"Digital workflow is going to be the key factor in any PSP's model. You're producing something physically that is tactile and that is the result of digital print. But everything that comes ahead of this, and even after it, will have to be a part of the digital process," he added.
Comment below to have your say on this story.
If you have a news story or tip-off, get in touch at editorial@sprinter.com.au.
Sign up to the Sprinter newsletter