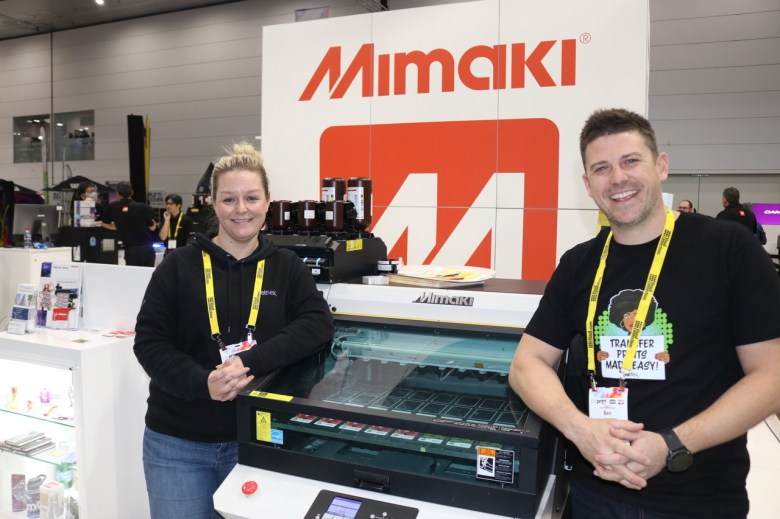 Australia's leading specialist supplier of heat transfer equipment and quality vinyls, Velflex, achieved a number of firsts for the company on both sides of the Tasman at PacPrint.
Velflex managing director Ben Carroll told Sprinter that the team had quite a few show highlights during the recent exhibition in Melbourne.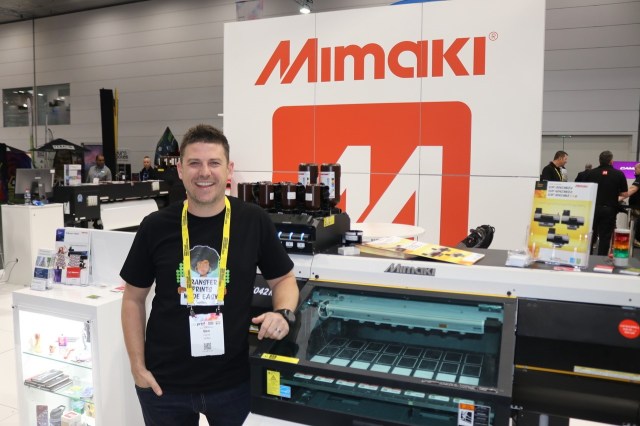 "We are excited that we have sold our first ever six figure piece of equipment in the company's history – a Mimaki flatbed UV printer – which is slightly out of the ordinary range of CJV eco-sol printers we normally sell," Carroll said.
"It is a testament to the exemplary customer service that our team at Velflex strive for everyday. The sale was made by our Operations Manager Amy Vernon who went over and above for this customer who sought a number of different quotes from other exhibitors on the floor at PacPrint.
"This sale was not about the final price but about the trust this customer had in our ability to support them long term and deliver on service so we are pretty chuffed."
Carroll also said this year Velflex decided to highlight the Hotronix Dual Air Fusion Heat Press and the 360 Cap press.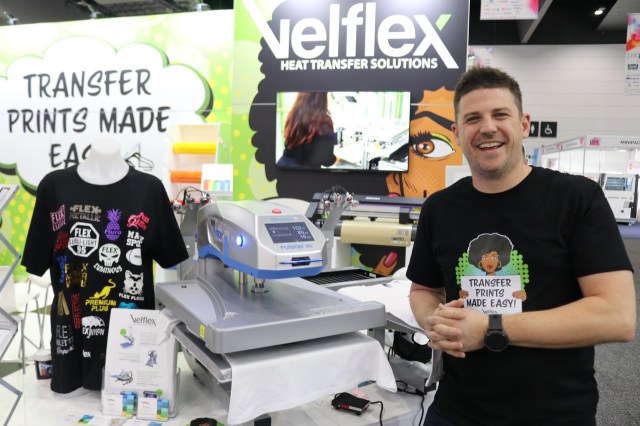 "Wages represent the most expensive part of printing these days and with more and more customers bringing embellishment in house, increased efficiency and production capacity is a huge consideration," he said.
"The Dual Air fusion features two heat platens which allows one operator to double their output. One side of the plate is set for pre treatment while the other is heat applying your transfer, this minimises down time. The machine is fully programmable in terms of time, temperature and pressure and also features lasers to ensure that placement is nice and easy eliminating any guesswork.
"We sold five of the Dual Fusion machines at PacPrint, four in Australia and one in New Zealand."
Carroll added that New Zealand is not a market Velflex has spent a lot of time targeting, however he said there were a few visitors from New Zealand who attended the show.
"It has been three years since the last show and we had quite a few good conversations with New Zealand -based customers. Velflex is the number one Hotronix dealer in Australia and being able to extend that service into New Zealand is an exciting prospect for us."
Another major feature on the Velflex stand was a Direct to Film printer.
"It is right at the cutting edge of where heat transfer is going to go and we had our R&D machine on the stand to demonstrate the process of creating those transfers and talk about what things to consider when buying a DTF machine with it being so new," Carroll said.
"There are a number of questions and question marks around how its done and making sure that you choose the right machine for your business and backing that up with good quality consumables is going to be the key to success in this space."
For more information, check out the Velflex website.
Comment below to have your say on this story.
If you have a news story or tip-off, get in touch at editorial@sprinter.com.au.
Sign up to the Sprinter newsletter