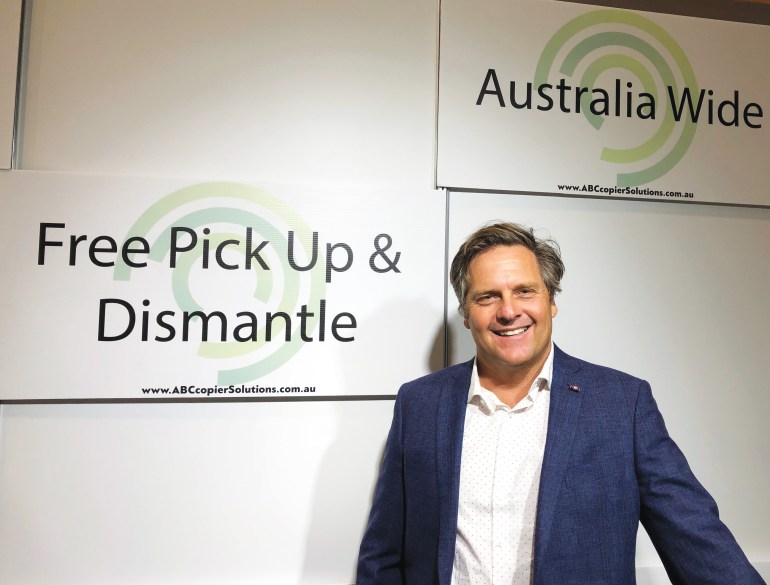 ABC Copier Solutions has a solution for ageing, redundant digital printers and copiers – Jaxon Crocker from the business will pay for them and take them off your hands.
Crocker has built a business out of removing copiers from Australian cities and dismantling them for no cost.
Once collected, the equipment is packed into a container and shipped to Singapore, where the parts are sold and forwarded on to other countries, where they are then potentially reused for years.
Crocker has already picked up redundant machines from Kwik Kopy Australia, Snap, Worldwide Print, CMYK Colour Online, as well as CMYKhub, and is looking for more customers.
"We pick up larger production copiers and smaller machines; we recycle them in an environmentally-friendly way," Crocker said.
"The process of dismantling and removing old machines also means less redundant equipment is sent to landfill."
Kwik Kopy Australia, Digital Procurement Manager, Andy Scott said, "It's good to know someone who will do the job for you. And Jaxon works quickly and efficiently."
Company Contact Details: ABC Copier Solutions
Person: Jaxon Crocker
Contact Number: 0438 137 938
More info visit: http://abccopiersolutions.com.au/
Comment below to have your say on this story.
If you have a news story or tip-off, get in touch at editorial@sprinter.com.au.
Sign up to the Sprinter newsletter