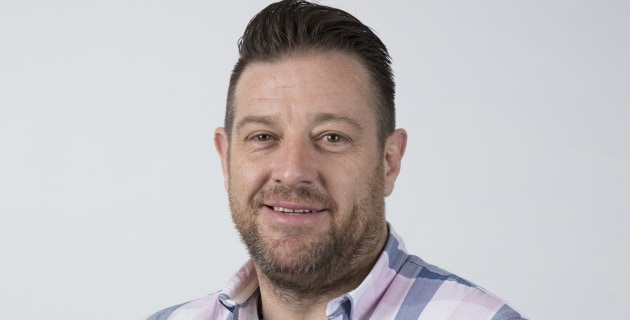 Melbourne's now collapsed Waratah Group and its predecessor Docklands Press allegedly paid up to $3000 a month in suspected kick back payments for a number of years to the father of a now suspended senior World Vision executive in exchange for keeping a multi-million dollar printing contract.
The latest twist in the saga relating to Waratah Group and its other related companies emerged over the weekend with the Sydney Morning Herald and The Age, owned by Nine, publishing details of the alleged corruption which began in 2013 and has now been forwarded to Victoria Police and consultants KPMG for a full investigation.
The article shows emails and invoices between then Docklands directors Brett Chalmers and Stephen Kernahan, a former AFL player, and Glenn Kuramoto, the father of Zane Kuramoto who was in charge of managing World Vision's extensive printing contracts.
One invoice dated August 3, 2018 was sent to Chalmers at Embassy Print Australia, a related Waratah Group company, with a $3000 charge for "consulting fees". There was also another email in 2013 in which Glenn Kuramoto allegedly demanded Chalmers pay for him and his wife to visit Bali, the Nine publications indicated.
Another ex-AFL player, Craig Bradley, was also a director of Waratah Group and Docklands but there is no indication in the news report that he had any alleged misconduct while in the role.
In December 2018, the World Vision contract was transferred to closely align Waratah Group with Chalmers and the Kernahan directors of this new entity. When that business went broke owing millions in December 2019, Finsbury Green took over the contract.
Chalmers and Kerhahan are now employed at Finsbury Green which took over Waratah's client list when it went broke in late 2019 owing around $15 million to unsecured creditors with $4.3 million to priority suppliers, staff and the Australian Tax Office. The company had also not paid its compulsory superannuation for 18 months.
Sprinter has contacted Peter Orel, the chairman of Finsbury Green, and Chalmers for comment but had not heard back at the time of publication.
Chalmers denied any impropriety to the Sydney Morning Herald.
World Vision has released a statement saying the matter has now been referred to Victoria Police and consultants KPMG for a full investigation.
"We are deeply concerned by the allegations of inappropriate conduct raised in an article that has appeared in The Age and SMH  today, and have taken immediate steps to ensure they are fully investigated," World Vision Australia chief financial officer Gordon Allison said.
"Since becoming aware of the allegations on Tuesday, March 3, we have immediately: notified Victoria Police; arranged for KPMG to undertake a formal, independent investigation of this matter; engaged workplace investigation and mediation service iHR Australia to conduct an investigation into the role of a staff member in the matter; and notified the Australian Charities and Not-for-profits Commission.
"We have temporarily suspended the staff member named in the allegations, pending the outcome of the investigations.
"We also immediately advised our board of the allegations.
"We are committed to keeping the investigation independent, so will wait to be advised by KPMG before we can make any further comment on the matter."
More to follow.
Comment below to have your say on this story.
If you have a news story or tip-off, get in touch at editorial@sprinter.com.au.
Sign up to the Sprinter newsletter