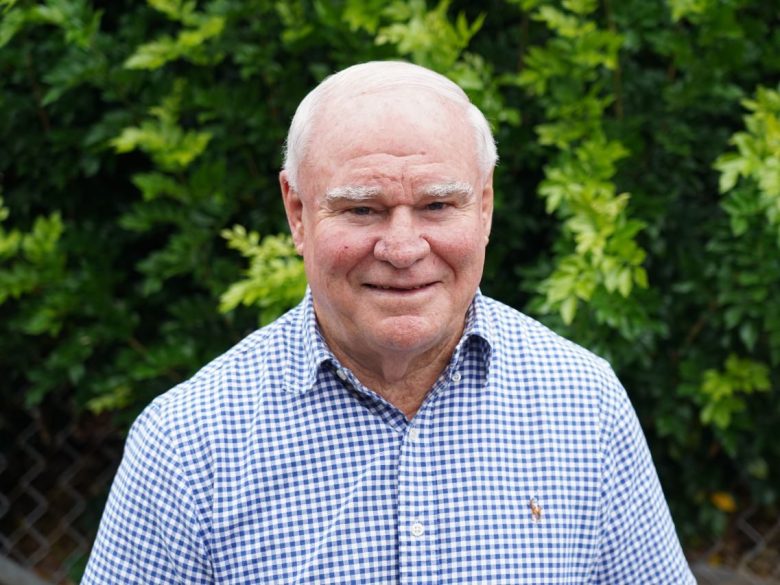 oOh!media (ASX:OML) has released its financial results for the half-year ending 30 June 2023, reporting an adjusted NPAT of $20.5 million, which was slightly ahead of the previous corresponding period ($20.4 million in first half 2022).
oOh!media's full revenue for the half year was up seven per cent to $296.6 million; however its adjusted EBITDA of $49.6 million was down four per cent for this period, with the company attributing it to increased fixed rent relating to renewal of some larger contracts and lower rental abatements.
Out of Home printing and production company Cactus Imaging has contributed to its growth, with oOh!media reporting that its Other business segment (which consists of Cactus) brought in $5.2 million in revenue for this period.
This is a 41 per cent growth from the $3.7 million that oOh!media reported for its Other segment in the first half of 2022.
Cactus Imaging general manager Nigel Spicer said, "In the first half of the year, we've really been concentrating on our speed of turnaround, which is about lifting capacity and tightening our processes. In the Out of Home market, that is paramount.
"To complement digital, in terms of getting to market quickly, we want to be able to do the same with print."
As part of that strategy, Cactus Imaging recently invested in a Durst 10-channel P5 350 HS D4 hybrid press – a first in the southern hemisphere.
"This investment has allowed us to grow into the sheetfed, flatbed market. So, there is a lot of exhibition and retail work that we're starting to do," Spicer mentioned.
Cactus Imaging general manager of operations Keith Ferrel agreed, adding that the company has been increasing its play in direct work and retail work.
"The sports and gaming segment is a big part of our business and we have continued to push the envelope in this space. Some of the biggest projects that we've worked on during that half-year include FIFA. On the Home side of business, we've also seen a lot of large clients put in campaigns," he said.
"Total media spend across print and digital has increased quite substantially, so it's not about digital replacing print but rather how they support each other. Our volumes have actually increased and with quicker turnarounds now, customers and clients are requesting for street furniture to be changed every two weeks or so, for example."
Ferrel added that moving forward, the company will be looking to build on its automation capabilities to further support its growth momentum.
"We continue to look to invest in automation, because there's no point in having all the firepower on the print if you can't finish it. We're looking to add to our print portfolio, but also now have a strategy in place about improving our front-end automation in terms of IT software. It's only a matter of time before we deliver on it," he said.
oOh!media CEO Cathy O'Connor said Out of Home continues to outperform other media formats, taking a record share from traditional media during this period.
"Out of Home reported double-digit revenue growth of 11.9 per cent with digital revenue continuing to drive sector growth. Out of Home captured 14 per cent of agency media spend in 1H23, surpassing the 1H19 peak of 13.7 per cent, and was also the fastest growing agency media segment, with growth of 14.7 per cent compared to a 4.2 per cent decline for total advertising agency spend for the industry," she said.
"We continue to target new revenue opportunities to further enhance the diversity and scale of our metropolitan and suburban network."
Segment breakdown
The group's Road division (billboards) maintained its strong performance, continuing its result from the prior year – revenue for the first half of 2023 increased by 12 per cent in this segment to $103.4 million.
The company said momentum also continued into the second quarter with Q2 revenue up by 17 per cent compared to the previous corresponding quarter.
The company's revenue in Street Furniture and Rail declined by three per cent to $93.5 million, which it said was impacted in the first half by the introduction of a competitor's expanded City of Sydney offering in September 2022.
As for its revenue in the Retail format, this increased by three per cent to $65 million compared to the previous corresponding period.
The continued recovery in air travel also generated revenue growth in the Fly category, which increased by 73 per cent to $21 million from the previous corresponding period.
However, revenue in the Locate format declined by seven per cent to $8.3 million which it said was the result of the dale od the café and venue assets in January 2023.
Moving forward, oOh!media said it expects that Out of Home will continue its momentum, taking revenue share from other forms of media.
Comment below to have your say on this story.
If you have a news story or tip-off, get in touch at editorial@sprinter.com.au.
Sign up to the Sprinter newsletter