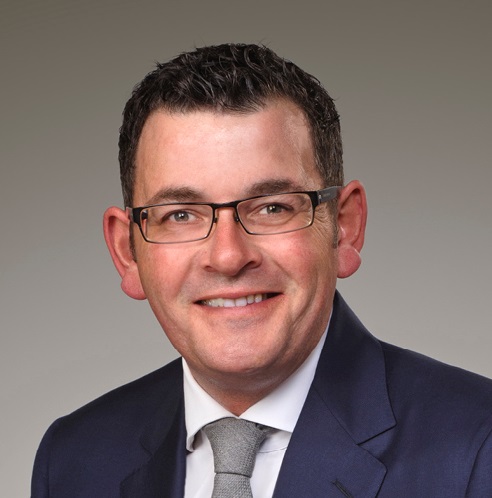 COVID-19 restrictions have eased in metropolitan Melbourne, allowing the Victorian city to enter the Second Step towards reopening and allowing manufacturing work to recommence.
Victorian premier Daniel Andrews said from 11.59pm on 27 September, manufacturing can return with up to 90 per cent of its workforce, amongst other ease of restrictions. Apprentices will also be able to go onsite for learning and assessment where necessary.
However, the move has received mixed reactions from industry associations.
The Australian Sign and Graphics Association chair Mick Harrold said there needs to be more detail around what the ease of restrictions mean for specific trades, especially those related to manufacturing.
"[Manufacturing] is fairly straight forward. Almost all manufacturing moves to the Restricted Class. If your business is manufacturing products (print, signage and so on), then you may return to work but only up to 90 per cent of your peak workforce. There are additional rules around face covering and social distancing. You must also have a COVID Safe Plan," he said.
"I am sorry, but we do deserve more than that. I get that they want to leave it to the last minute to provide information to us, but we then have to adapt our businesses to this advice. And last time I checked, "the last minute" was quite a few days ago.
"[In construction], are we allowed to do installs? Well, yes… some. But here is where it gets a little more messy and I guess right now I am loath to give any advice. Here is what we have been told: early state construction – moves for 10 to 20 workers per hectare; small scale construction – still only five staff on site and now allowed to work on more sites; large scale construction – Allowed 85 per cent of their workforce or 15 workers (whichever is less).
"But what is a construction site? Can we start new construction sites? Can we do outdoor work? Who knows. You will find a FAQ here discussing the Step 1 regulations, which in theory, still apply. But we don't fit nicely into their boxes."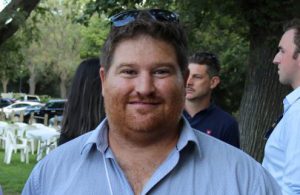 According to Harrold, it all seems to hinge around the site being vacated by the tenant.
"The only thing I can say is to remember this if you are playing in the grey. If no one is on site except you, your argument is going to be a lot stronger than if you are working on a currently trading business. I wouldn't be going anywhere near high-rise office towers even if the floor I am working on is vacated," he said.
"We have been in contact with the government and we are being told that there will be further clarification around this and that there may be a relaxation on works on vacated properties or non-contact installations. We have also been trying very hard to have our installers listed on the list of "Specialist Contractors" that will allow them to move to more sites.
"But so far we have not succeeded and have been told that Step 2 will help us when the details are given. There is a stone wall up around the people at the upper levels who make the real decisions and we (along with most other industry bodies) are finding it hard to get through to even have a rational conversation with them.
"So, we wait. Many businesses (signage and others) will find a lot more white in the grey this week than they did under Step 1 and without any real guidelines, can you blame anyone right now?"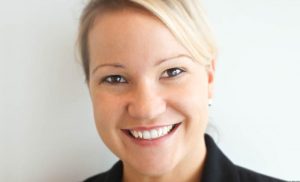 The Real Media Collective CEO Kellie Northwood welcomed the move, adding that the changes are encouraging signs for the people and the economy of the state. 
"Metropolitan Melbourne moving to 'Step Two' of the roadmap to recovery with some additional easing of restrictions is welcomed. As outlined by the premier, it will only bring minor changes to permitted social and personal restrictions, however some easement to industry has also been outlined and continues to be developed," she told Sprinter.
"Essentially, our industry will see little change from this particular movement. Nonetheless, given regional Victoria has moved to 'Step Three' since mid-September, they are both welcomed changes and encouraging signs for the people and the economy of the state." 
"TRMC was able to obtain Victorian Government support on the essential and safe nature of the paper, print, publishing and distribution sectors so as to remain open across Victoria for on-site work throughout the lockdown period. Industry members have gone above and beyond the minimum requirements of a COVID Safe Plan to ensure production and delivery occurs and under safe workplace practices and remain very proud of our industry not only in Victoria, but the rest of Australia for their efforts and commitment to COVID Safe Plans and other initiatives. 
"The people of Victoria and our industry have shown incredible fortitude and focus over the last months as we can start to see the glimpse of light at the end of the tunnel and move towards a 'COVID Normal' status in the state."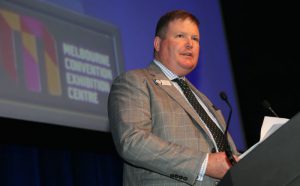 Print & Visual Communication Association CEO Andrew Macaulay also said the move is good news for the industry, as even though print was considered an essential service during the lockdown, many of their customers' businesses had to pause their operations.
"All easing off COVID-19 restrictions in Victoria are welcome news for printers, who have been allowed to continue operations but in many cases, have had customers who have been closed," he told Sprinter.
"As more commercial activity returns, businesses allowed to open and consumers to move, the need for re-opened businesses to promote their products and services, update their collateral and communicate with customers will increase demand for print. It is to be hoped that demand for print comes back strongly in Victoria."
Under the Second Step, the Victorian premier mentioned that the state's government has been able to make sure more Victorians – 127,000 Victorians – can get back to work.
However, in recognising the increased risk in some of these environments, he mentioned that there'll be additional obligations for employers, including regular surveillance testing of staff, nightly deep cleaning, separating workers into consistent bubbles, and providing regular training for their workers.
"Seven weeks ago, our average case numbers were peaking at more than 400 every single day. Today, Melbourne's rolling case average is 22.1. It's a remarkable thing – and an achievement that belongs to every single Victorian," Andrews said.
"On the advice of our public health team, we are further ahead than we'd hoped for. The latest modelling shows that our strategy is working. Not only have we been able to drive down cases from the hundreds – we're well on-track to hit single digits in the next few weeks. That allows us to make some small, but significant changes."
Andrews also mentioned that Melbourne's move to the Third and Last Steps will no longer be defined by dates in the calendar.
Instead, the "trigger point" for review by its public health team will be based solely on reaching case number targets.
"That means the sooner we hit those targets, the sooner we can consider our next steps. It also means that getting back to the things we love – seeing more of the people we love – not only is achievable, it's in our hands," he said.
"Making sure we have enough time to evaluate the impact, movement between steps will be spaced at least three weeks apart. This, and based on the current projections, means we'll be in a position to consider our next Step by mid-October."
Victorians are still advised to get tested when sick, keep social distancing measures in place, and its government has enforced that they are now required to wear a fitted face mask, covering the nose and mouth.
Comment below to have your say on this story.
If you have a news story or tip-off, get in touch at editorial@sprinter.com.au.
Sign up to the Sprinter newsletter