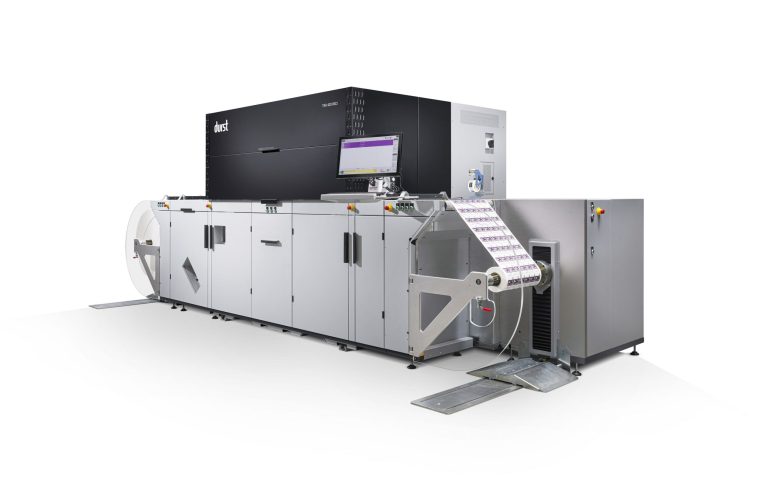 Italian manufacturer of advanced printing technologies, Durst, has updated its Tau RSC industrial label range to improve reliability, simplicity, speed and cost effectiveness so label converters can better meet changing market needs with digital technology.
The features were unveiled in a global online event this week which also featured Durst Segment Manager, Helmuth Munter, who is retiring from Durst after 40 years of dedicated service.
Thomas Macina is now Durst's sales manager for labels and flexible packaging.
In signing off, Munter said, "Today's event is my last official appearance as Segment Manager. There are now over 260 Tau installations globally with many customers owning multiple machines. Single pass inkjet is now a mainstream label printing technology."
Macina added that the labels market now, more than ever, needs reliability, simplicity, speed and cost effectiveness to meet the growing market needs and consumption changes. He also said there is an increased pressure for speed to market and growing consumer importance of caring for the planet.
"Brands are responding to these changes and that means requirements of label converters will change," Macina said.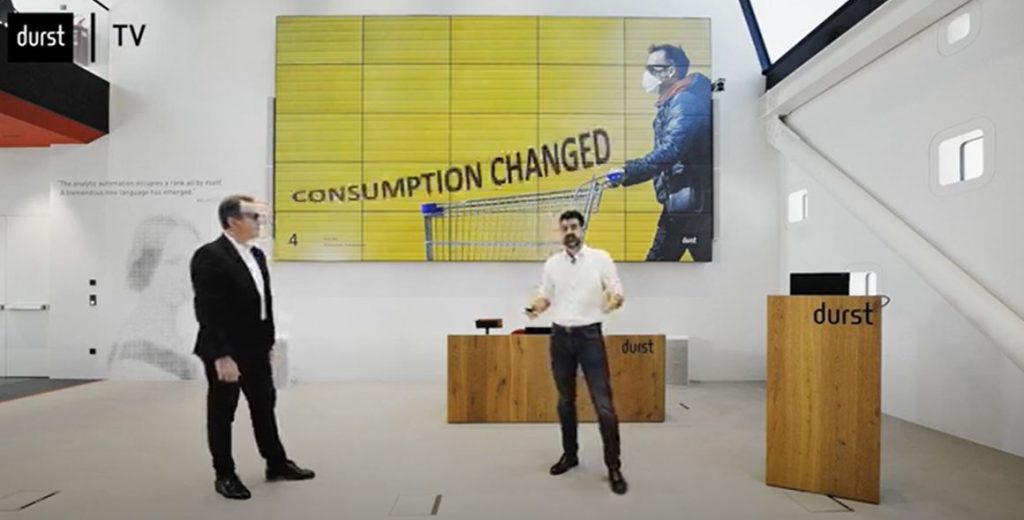 The online event also featured feedback from the owners of RSCi beta test sites, All4Labels in Germany and Estonia's LabelPrint OÜ. Durst has worked closely with these two companies. This intensive dialogue has been used to further optimise the Tau RSC platform.
Macina said labels converters must be able to deliver longer runs in shorter time frames whilst also facing increased demand for smaller runs. He added there is also a big push to "green up" factories and minimise waste in labels and packaging production.
With these demands in mind, Durst has created some extensions for its RSC range – Tau RSC, Tau RSC E and Tau RSCi. Beta testing has been done on the RSCi model and the Tau 510 RSC model in Europe and all models are now commercially available.
Durst product manager, Martin Leitner, provided an overview of the new Tau 330 RSC digital label UV inkjet press developments. He also noted these features can be retrofitted to current installations.
"You might recognise the press but we have added some new innovations to improve performance even more," Leitner said.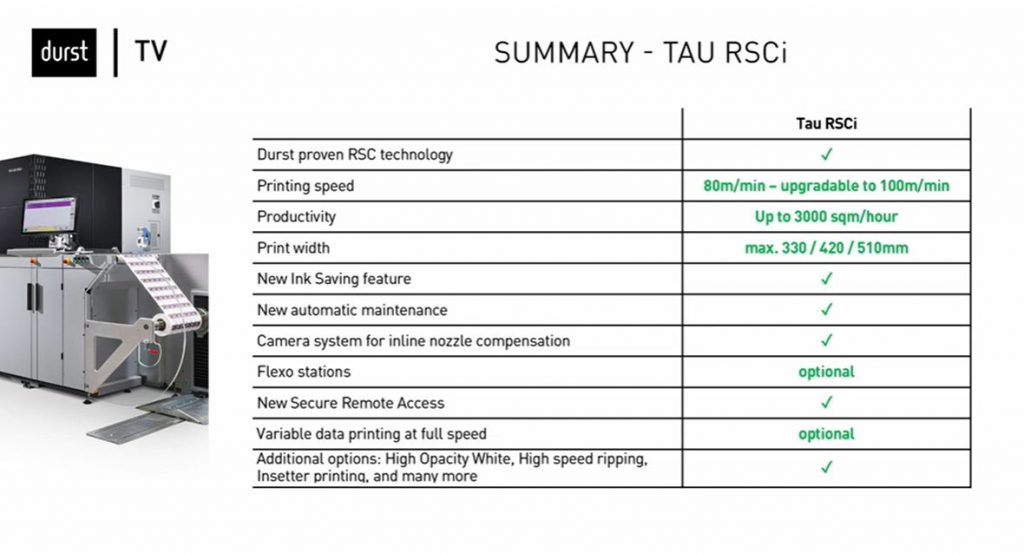 Similar in construction to the RSC E, the adaption of the press includes the new Durst corporate design and the company says all well known features are installed.
These include the infeed section which has sensors, a double sided web cleaner, a corona treatment feature and an insetter for reinsertion and double sided printing. The printing unit centrepiece holds eight colours, including white and optional green, violet and orange, cyan, magenta, yellow and black.
All colours have eight printheads which can print 80 metres per minute at 1200 dpi. The outfeed section is where the final curing takes place with two UV lamps around a chill roller and an operator inspection table with a camera for automatic nozzle compensation.
Leitner said these machines address the key needs: reliability; speed and simplicity and cost effectiveness.
Save ink mode
He said this feature addresses address ink consumption and ink costs and helps aid the cost effectiveness label production.
"We have added to our Durst workflow labels software a new feature which allows the operator to choose if he wants to print best match mode or with a special "save ink" mode. This new "save ink" mode means customer can save 12 per cent on a CMYK press on ink cost," Leitner said.
He added 100 customer files were analysed to reach this figure. It works with a workflow which uses imagery to work out an alternative ink consumption model to use less ink and minimal change in label appearance.
Automatic maintenance mode
To address the need for reliability and simplicity, an automatic maintenance mode has been introduced.
Leitner said maintenance is often not done with proper care which can lead to increased downtime.
"This is in the centre piece of the press so it automatically cleans the printheads by performing a contact free cleaning process which prevents potential damage. It is implemented automatically so the machine knows when to do it, like for example in a roll change in production so the operator doesn't lose time," he said.
Cyber security
This includes equipping TAU RSC I technology with additional IT security hardware to best protect company networks.
Tau RSCi best test
A beta test of the Durst Tau RSCi was recently conducted at Estonia-based LabelPrint OÜ where it has been tested during the company's transformation to move medium and long run flexo jobs to digital UV printing.
"With the new Durst beta version the feedback has been very positive from the printers, production manager and customer. It can print 100 metres per minute and we have received quite a few new orders we have not been able to make before," LabelPrint OÜ CEO and owner Sten Sarap said.
Serap said Labelprint is now producing nine kilometre jobs using this digital technology.
"I strongly believe the future for the print of labels is in digital and the more effective way and the quality standards are so much higher in digital that this will be our future also for Labelprint," he said.
Durst Tau 510 RSCi
The Tau 510 RSCi has also been in beta testing at the All4Labels plant at Ayrfort in Germany.
This press is now fully commercial available. It has eight colours which can meet 95 per cent of the Pantone range. It also features an integrated chill roller for more media flexibility and allows the extension of applications.
For more information, please contact Matt Ashman, managing director, at Durst Oceania on matt.ashman@durst.com.au.
Comment below to have your say on this story.
If you have a news story or tip-off, get in touch at editorial@sprinter.com.au.
Sign up to the Sprinter newsletter