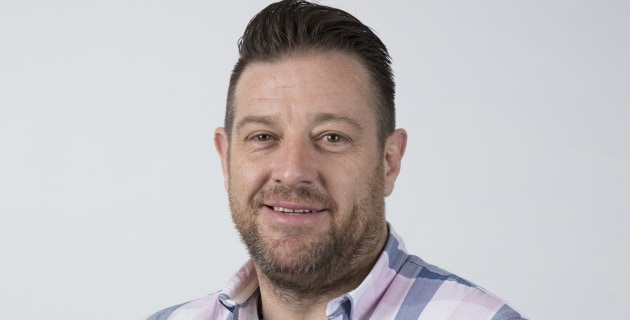 Melbourne commercial printer, Finsbury Green, has suspended Brett Chalmers and Stephen Kernahan in the wake of revelations that Docklands Press and Waratah Group, of which they were both shareholders, paid $3000 in secret monthly kickback payments to the father of a World Vision employee in exchange for a lucrative print deal.
Both Chalmers and Kernahan, a former AFL player, began working for Finsbury Green four months ago after Waratah Group was put into administration in November 2019, owing multiple millions of dollars.
Finsbury Green purchased the client list off the Waratah Group administrators and also employed some staff, including Chalmers and Kernahan.
Finsbury Green executive chairman Peter Orel has confirmed to Sprinter that the pair have been suspended pending an internal review after serious allegations of misconduct and corruption emerged in news reports published by The Sydney Morning Herald and The Age yesterday.
Consultants KPMG are now conducting a review in the World Vision Australia printing contract and Victoria Police have also been notified.
"Stephen Kernahan and Brett Chalmers were shareholders of the Waratah Group and have subsequently been employed by Finsbury Green for the past four months," Orel said.
"Due to the gravity of the issues raised in the newspaper articles, both Stephen Kernahan and Brett Chalmers have been suspended from their roles at Finsbury Green pending the outcome of an internal review."
Orel has also clarified that Finsbury Green won the World Vision Australia contract through an open tender process and that at no time was Finsbury Green engaged in impropriety.
"Yesterday an article appeared in The Age and the Sydney Morning Herald that alleges corruption involving the World Vision Australia (WVA) printing contract. It is important to emphasise that whilst there was reference to Finsbury Green in the articles, as we currently hold a printing contract with WVA, there is absolutely no suggestion of impropriety by Finsbury Green," Orel said.
"WVA became a customer of Finsbury Green on December 9th 2019.
"Whilst Finsbury Green had purchased the customers and contracts of Waratah Group from the administrators, WVA were not obliged to novate their contract across to Finsbury Green. WVA therefore chose to run a formal bid process that included bidders presenting credentials and capabilities. We understand that the ultimate decision to appoint Finsbury Green was made by a panel of senior executives at WVA.
"The articles allege that kickback payments were made by a printing company that formerly held the WVA printing contract.
"Finsbury Green was not aware of any such arrangements when we bid for and subsequently won the WVA contract.
"Finsbury Green is happy to cooperate with any investigation."
Comment below to have your say on this story.
If you have a news story or tip-off, get in touch at editorial@sprinter.com.au.
Sign up to the Sprinter newsletter