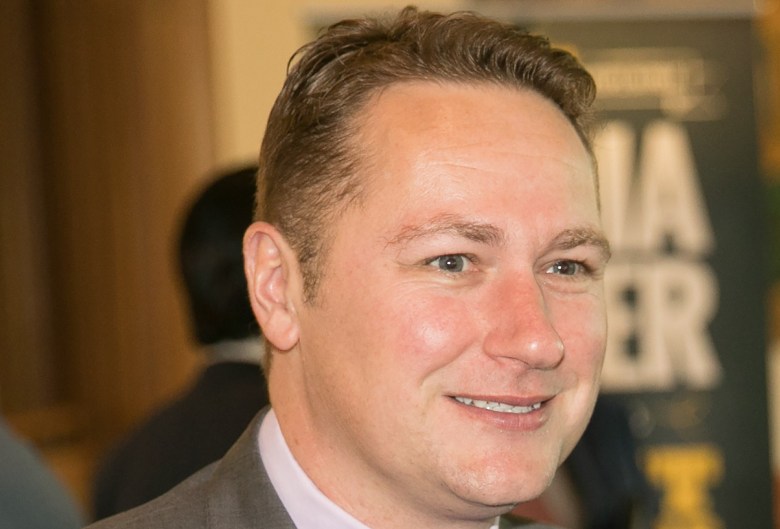 An excerpt from AP March 2020 Print Leaders Forum – by Impact International managing director Aleks Lajovic
In my view, 2020 will be an interesting year for our industry. I think we will see suppliers determined to issue price increases to their printing customers and us printers will have limited opportunities to pass on price increases to our customers, unless we can demonstrate a clear point of difference over our competitors.
Sadly, I think we will see a few more printing companies close their doors in 2020. This will result in further industry consolidation and will worsen the already present skills shortage that our industry has.
I would love to see suppliers in our industry take a tougher stance against these phoenix companies, which in my view, are a stain on our industry and make it harder for reputable operators who pay their bills to survive.
Given the current economic climate, I expect to see less printing companies installing new equipment in 2020. On a more positive note, I also expect to see power prices stabalise and in some cases slightly decrease in 2020.
In terms of trends that will impact 2020, I only have two words: sustainability and recyclability. If your business plan does not incorporate these two words, then you may find it a tough year.
Different parts of the world are at different stages when it comes to sustainability and recyclability. Europe seems to be leading the charge for a 'healthier planet', followed by Australasia, the Americas and then, Asia.
Politicians around the world rarely agree on individual topics but when it comes to changing our ways for a healthier planet, it is the one topic that politicians around the world seem to be on the same page. If you can show your customers that you are doing more to create a healthier planet than your competitors, this will help you secure the work.
Customers who are exporting to overseas markets, especially in personal care items, will see growth. In our business, we supply to some Australian customers who export more than 50 per cent of their production overseas.
We print some of our packaging in foreign languages, such as Japanese, Arabic and Korean (which makes press approvals a fun challenge). Being able to work with companies who understand these export markets and by supporting them (through providing high quality packaging reasonably quickly), has helped us reduce our dependence on an Australian retail sector which is currently not in the best of health.
Printers should be listening to what their customers want and reducing their carbon footprint. Printing is an energy hungry industry; we need to either embrace green energy or reduce our energy consumption (preferably do both).
Technology is changing our industry at a rapid rate. Some technological developments are very expensive to implement, others can be done at reasonably low cost. Our industry should be looking at what technology is available to them that helps improve their offering to the customer and to reduce their carbon footprint.
Sadly, I think larger price increases from suppliers are on the way in 2020. We have already received an increase letter which stated an eight per cent increase, blaming higher raw material costs and the AUD exchange rate for the sizeable increase.
Supplier erosion in our industry is also a major concern; we have lost a lot of good suppliers in the last 10 years and there are fewer skills to support our industry in Australia. I also expect to see further industry consolidation take place. I also think demand will be erratic and fewer printing companies will install new equipment in 2020.
In 2020, Impact International will continue to focus on initiatives that improve our production efficiencies and reducing our carbon footprint.
Our customers tell us that they want to reduce the carbon footprint of their packaging and there is genuine interest in our product offerings that achieve this. This needs to be supported by accurate and proven numbers, showing the improvements made.
We will also be working to develop replacement packaging options for one product in our range that is not recyclable. As an Australian owned company, we will also be working hard to support our growing operations in Asia and Europe.
This article was written prior to the impact of COVID-19. The digital version of AP March 2020 is available here.
And as part of AP's 70 anniversary, we're pulling together a list of 70 local industry pioneers – you can make your nominations here.
Comment below to have your say on this story.
If you have a news story or tip-off, get in touch at editorial@sprinter.com.au.
Sign up to the Sprinter newsletter