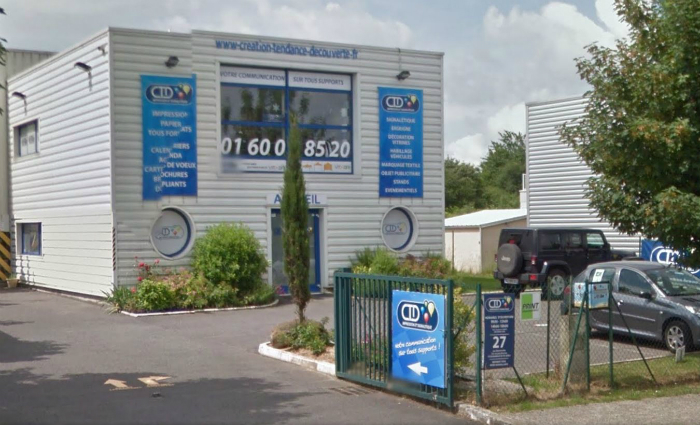 While the Charlie Hebdo terror suspects used his sign shop as a hideout, a French print owner made them coffee while his employee hid in a cardboard box and texted police.
Michele Catalano and his graphic designer Lilian Lepere showed up for a normal work day on Friday morning at Création Tendance Découverte (CTD), a small signage printer in Dammartin-en-Goële just outside Paris, but it was not long before gunmen who had killed 12 people in Paris hours before arrived to seek refuge.
Catalano told Lepere to hide and prepared to confront the approaching terrorists, armed with an assault rifles and a rocket launchers, knowing he could well be killed.
"Then I turned back because I knew that the two of us couldn't hide… and I must admit that I thought at that point that was the end, that was the end of it," he said.
However, the two men, exhausted and on the run from police, just wanted a place to hide until they could make their last stand.
[Related: More disasters, catastrophes and accidents]
For several hours Catalano was a hostage in his own business while Lepere, hiding just a few metres away in a cardboard box under a sink, sent tactical details to police on the layout of the building and where the gunmen were located.
Catalano made the men coffee in an attempt to distract from searching the building and finding Lepere until police could arrive, but then a salesman named Didier from one of his suppliers arrived.
Catalano managed to convince the gunmen to let Didier go and they posed as police. But as Didier shook hands with one of them he was told 'we don't kill civilians'. Realising they were the most wanted men in France, he was able to alert the authorities.
Resigned to die at the printer in a hail of bullets, the pair exchanged fire with police when they arrived, but Catalano was able to keep them calm by tending to a neck wound one of them sustained.
Soon after, the terrorists allowed him to leave before the final police assault began at 4pm. In minutes it was over and both terrorists were dead, but the Catalano's print business sustained significant damage from explosions, and black smoke billowed from the roof.
It was not until police swept the building that Lepere was able to emerge from his hiding place.
CTD produces signs, point-of-sale work, banners, vehicle wraps, textile printing and other wide format work, along with some commercial offset and digital printing.
Comment below to have your say on this story.
If you have a news story or tip-off, get in touch at editorial@sprinter.com.au.
Sign up to the Sprinter newsletter