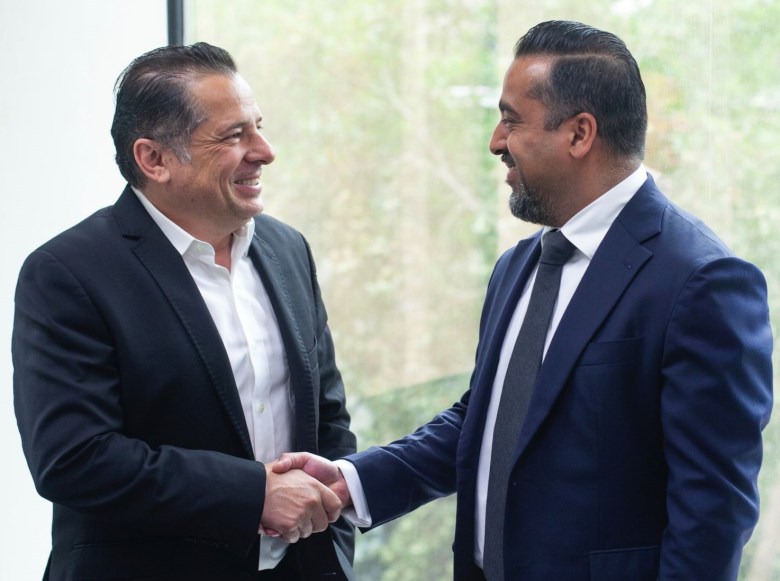 Theo Pettaras, a well known and highly regarded member of Australia's printing community has sold the business he founded 15 years ago, Digitalpress, to marketing communications consortium, Bridgestone Investments, via its subsidiary National Print Express.
Pettaras and his entire team will continue to run Digitalpress under the new ownership with the current Digitalpress factory in Waterloo to continue to operate alongside an additional creative print hub in the heart of North Sydney, serving agencies and retail businesses.
Pettaras said the decision to sell to a marketing and communications consortium that truly values print as a medium meant the deal mutually benefited both parties and would ensure a successful continued journey for Digitalpress, its staff, supply partners and the industry as a whole.
Negotiations for the sale began in the latter part of 2019 with the acquisition settled on February 3, 2020.
"This is a very strategic acquisition and a perfect fit that suits the objectives of both parties. We share similar values and passion for all forms of marketing communications. It really is very exciting" Pettaras told Sprinter.
"My future is definitely set in print and the potential to incorporate other aspects of marketing communications to print provides vast untapped opportunities.
"I wanted all my team to feel secure in knowing that we were passing the baton of our iconic brand to a global company that recognises it and has equal passion to continue its journey for greater success.
"Decisions like this are not easy and must be considered carefully."
Digitalpress is one of Australia's most highly awarded digital printers and is well-known for its creative approach to the craft and passion for the industry.
Pettaras said the commitment of Bridgestone Investments to print is evidenced by its investment in a new HP Indigo Digital Press and an array of flatbed printers and cutters with the installation of these to take place in the next two months.
"This is a testament to the commitment the company is making towards Digitalpress and their vision is admirable," Pettaras said.
"I wanted Digitalpress to be part of a larger group that had passion for print with an intrinsic plan to be an industry leader both locally and globally in marketing communications where print would be an integral part of the marketing mix".
Pettaras, national secretary of the Print and Visual Communications Association (PVCA) and a regular member of the ProPrint Power 50, says discussions with Bridgestone Investments and its subsidiary National Print Express began in the latter part of 2019.
"It was a strategic acquisition to add high-end digital print production capabilities to our expanding digital business and enable a wider array of quality finishes and skills for our customers. Having successfully operated for over 15 years I believed the opportunity presented the strategy and fit to ensure we remained a market leader enabling us to grow and diversify the business. This is why we chose to do this via the acquisition by the Bridgestone Group of Companies.
"I am excited about this acquisition. It is an example of what any forward-thinking printing company large or small is able to do if they have both long and short term vision with a realistic exit strategy – something I am particularly more passionate about than ever.
"Set realistic goals, stay focused, keep your pockets short and understand what your customers want. Be a proactive printer rather than a reactive one."
Pettaras also thanked former Snap CEO Stephen Edwards for his support.
"Steve is a dear friend and mentor to me," Pettaras said.
"He has supported and advised me throughout the process in preparing to transition the business to be one that would attract the right acquisition."
Pettaras listed 10 reasons for his decision to sell:
Personal.
Longevity of the business and predicting the future funnel in the event no further investments were made.
Diversity of products and services, the time and money required to further upskill.
Picking the right time to sell and finding the perfect fit to take the business to another level.
Finding more time as my role in PVCA and assisting the industry wherever possible.
More time to focus on business and sales strategy.
Enhance professional development with the ability to study and obtain greater knowledge.
Be an important, valued executive in a much bigger organisation, utilising many years of experience to help build a company have a strong presence in our region.
Providing a safe and secure future for my team potentially upskilling roles.
Securing a safe exit strategy.
"Bridgestone Investments was the right company for this and primarily focus on investment in the Marketing Communications industry segment. They have continued to expand organically and by way of acquisition and are fueled by aspirations of becoming a true omni-channel marketing communications service provider in the Asia Pacific region and beyond," Pettaras said.
"They have a focus on strong financial management, technology /product innovation, at its core and a focus on seamless service delivery whilst building a marketing eco-system to help its customers with key marketing drivers which include customer activation, acquisition and retention."
Pettaras also wanted to share a quote from American musician and composer Quincy Jones:
"Once a task has just begun,
Never leave until it's done.
Be the labour great or small,
Do it well or not at all"
Comment below to have your say on this story.
If you have a news story or tip-off, get in touch at editorial@sprinter.com.au.
Sign up to the Sprinter newsletter